There are no limits to the mission
Provide practical training in the leadership of the Quechua church.

Train leaders in an integral way (In the personal, ecclesial and community spheres).

Sustainable churches with their trained pastors and leaders.
LEADERSHIP TRAINING SCHOOL
A cooperation agreement is made with the leaders of the intervention area to carry out the project.

15 days of training are carried out in the internship modality, both for men and women, followed by another 15 days based on discipleship.

During and after the training, the trained leaders are accompanied.
During this time his character, habits and biblical theological formation are formed.

IN ACTION:
Pastors and leaders as men and women are in action in their churches.
The churches are pastored, the ministries are in place, the number of members, youth, children are now served, there are new emerging congregations.
Pastors, leaders (male and female) of 36 churches have received training.

Trained leaders evangelize and disciple church members with newly acquired tools.

Trained leaders operate their ministries in the shepherding of the church (Sunday school teachers, marriage counselors, women's group).

The ATEK team constantly monitors trained leaders.
Comprehensive leadership training
– To form men of value (character of Christ, subjection).

– Form comprehensive reading habits.

– Form habits of: hygiene, organization.

– Strengthen habits of personal devotional practices.

– Deepen the theological-practical training for the exercise of their functions.

– Promote work strategies with children, youth, women, families, married couples and the elderly.

– Instruct in the knowledge of ecclesial functions and responsibilities.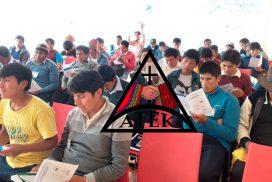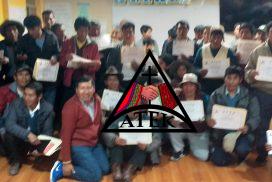 Discipleship.

Leadership.

Comprehensive reading of the Bible.

Sunday school.

Stewardship.

Evangelism.