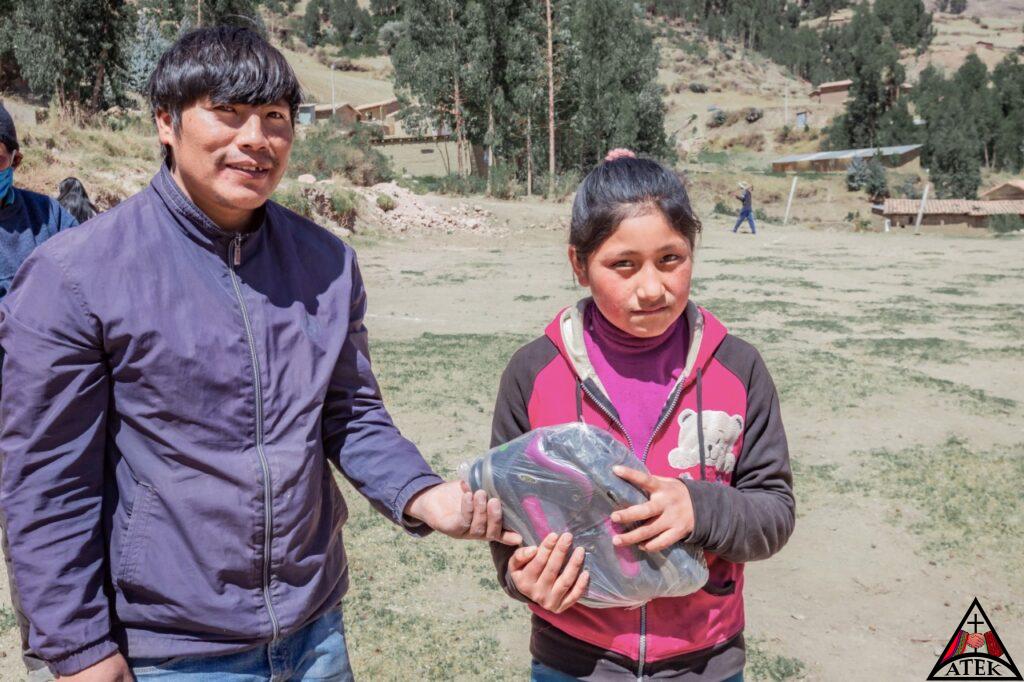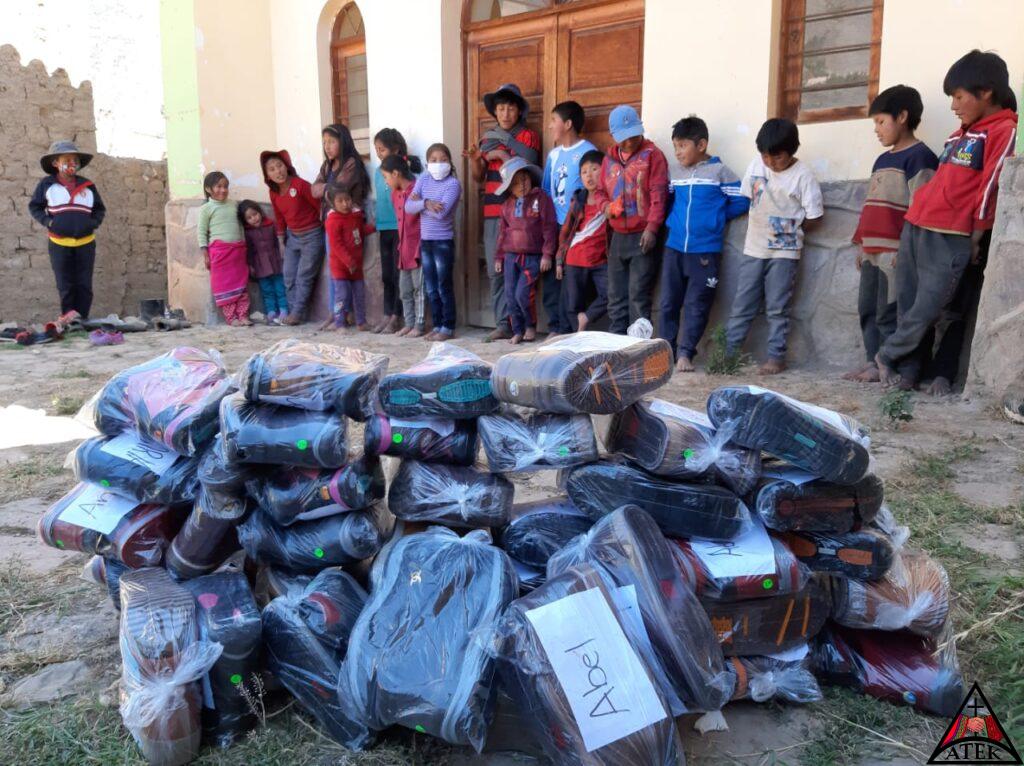 In the Quechua communities of Huasac and Cruzpata, this last weekend we had the occasion to bless 300 children.
The day started very early, members of the ATEK Ministry prepared days before all the necessary logistics to be able to comply with what was planned.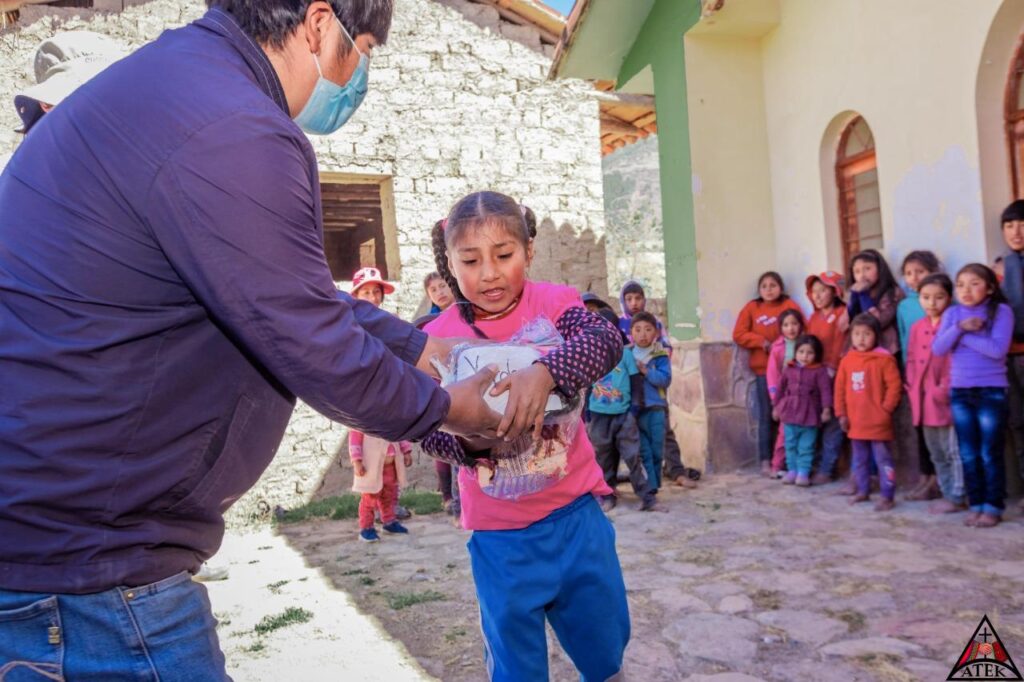 We blessed about 24 children in the community of Cruspata with items such as shoes and socks.

Then we visited the Huasac community and there with a similar process we were also able to bless 43 children.